Who we are
Mission
Explain and promote sustainable agriculture and animal production in its productive chain, aiming health and life integrity of humans, animals, plants, water, earth and air .Society´s integrity is protected by sustainable finances.
Vision
Achieve a free culture and science, an independent government, an associative economy and a healthy flow of money , corruption free, in a society working for respect to life.
Values
Values of Ética da Terra/Ita Wegman Institute of Brazil:
Ethics
Idealism
Respect to life
Inspiration
Josiana Arippol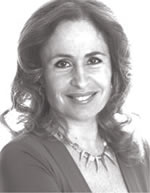 Partner and founder of Ética da Terra, Josiana Arippol graduated in Business Administration from Fundação Getúlio Vargas (EAESP-FGV, 1978). She started her career as a researcher in the department of economics and social sciences of FGV, working, later on, in the managing of Human Resources of Ferrovia Paulista S.A (FEPASA). She organized the first courses of Ecological Agriculture and Healthy Food in São Paulo, in the 1980's, strongly supported by nutritionists and doctors. She was a school educator and steepened herself in school organization and administration. After that, she attended the Centre for Social Development, in England, and worked on health and economic projects for the youth. However, when she first got in touch with European social and ecological banks, Josiana centered her work on developing the conceptual and practical parts of sustainable finance. There an intensive interchange started with TRIODOSBANK, in the Netherlands , that lasts until the present moment. In 1994, she was invited by Federação Brasileira de Bancos (FEBRABAN) to an annual meeting in which she worked on the subject The Bank of the Future. In the same year, she co-founded Widar-Empreendimentos para o Fluir Saudável do Dinheiro financing organic and biodynamic agriculture, microcredit, students and schools. Josiana lived for ten years in Europe, where she worked with Prof. Yunus of GRAMEEN BANK in the international launching of the concept of microcredit in England and the United States, supported by the World Bank. Her ability to build networks sensibly contributed to the strengthening and realization of ideals. Currently living in Brazil, she continues to participate in businesses of the sector in Holland and Switzerland, also facilitating study and observation groups with managers, consultants and youngsters in Brazil and Europe. From 2006 to 2008, she organized international events at Fundação Getúlio Vargas, creating a broad discussion network on sustainability made up by scientists, researchers, lawyers, doctors, nutritionists, economists, and agricultural workers.
"My motivation comes from the certainty that Brazil can reach a brilliant future keeping itself ecologically balanced. This means that it will continue to be a great global producer of commodities, ensuring, however, the quality and safety of its products".
She graduated in MBA Sustainability in 2011 at Fundação Getúlio Vargas São Paulo. Since then Founding Partner and Lead Consultant, IMAGES FOR THE THOUGHT, The Netherlands: Consultancy, Support and Investment for the Organic, Agroecological and Biodynamic  enterprises and movement worldwide; Consultancy to municipal, state and federal governments on independency and methods . Images for the healthy flow of money in the Society and Sustainable Finance.  Bottom-up approach, small farmers support and associative methods, social economy, productive micro-credit. Development of local and regional brands and introduction in International Market.
Josiana is founding member and chairman of the board of STICHTING ÉTICA DA TERRA (EUROPE) in the Netherlands, since 2013, on the following themes: National Health Project; Sustainable Agriculture, Water, Seeds and Biodiversity ; Sustainable  Bank/Fund and Microcredit; Investor and consumer awareness.
Jair Moggi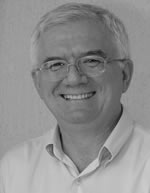 Jair Moggi is Chairman of the Advisory Board of Ética da Terra since 2014. He is an economist and lawyer. Master's in Business Administration at FEA-Faculty of Economics and Administration at USP. He studied further specialization in Human Resources and Financial Management by FGVSP, Strategic Management at INSEAD - European Institute of Business Administration (Fontainebleau, France), Creative Problem Solving, University of New York (Buffalo Campus) Counseling and Biographical certified by Verein Fur Biographiearbeit auf Der Grundlage Antrhroposophie (Dornach, Switzerland) and International Specialization in Organizational Constellations by Hoffman Partners.
Has over 35 years of professional experience, having been Director of Finance and Administration Mangels S / A., and has served as an executive at other companies. Was gazetted professor at the Faculty of Economics and Administration USP (FEA / USP) in the period 1984/1995. 25 years ago a consultant, facilitator, mediator, coach, mentor and adviser to companies from different industries, sizes and origins in processes of governance, succession, organizational, business and family development, ethics, social responsibility, strategic planning, business management , training leaders, heirs and successors, and human resources.
He has authored and co-authored books and articles on the subjects in which it operates, member of the Brazilian IBGC-Institute for Corporate Governance, the FBN-Family Business Network, the CEF-Creative Education Foundation (Buffalo, USA), Universal Anthroposophical Society (Dornach , Switzerland), founder and former president of the Institute EcoSocial, partner Adigo Consultants, founder and partner of Enterprise Development and Family Adigo.
Antonio Carlos de Souza Aranha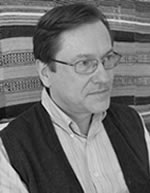 Antonio Carlos de Souza Aranha is a Family Doctor, graduated at the  Santa Casa Medical Sciences Faculty in São Paulo in 1976. He  specialized in Antroposophical Medicine at  Clínica Tobias, where since 1977 is a leading physician.
He has practiced Internal Medicine at Lukas Klinik and Ita Wegman Klinik in Switzerland. Founded the Brazilian Association of Anthroposophical Medicine. He is teacher in the Institute for Family Therapy in São Paulo and also in the Waldorf Pedagogy Training of Cuiabá-Mato Grosso.
Columnist of the important parents national magazine Pais&Filhos, he often is interviewed in newspapers, in specialized magazines also.
SOCIAL OBJECTIVES
Ética da Terra aims at supporting initiatives in all sectors of Life in order to improve the life-conditions of Man and Earth, in particular:
Promote Health and quality of life of Man, animal and plants, social care, youth, elderly and special needs.


Promote purity of water, earth, air and the environment.


Promote local and regional sustainable development, including sustainable agriculture and the healthy flow of money and social economy.


Promote consumer-retailer-producer relations, enterprise,  industry, principle of precaution, quality and innovation  in science and new methods adjusted to sustainability and climate change, food security and safety, employment, local and regional support to develop sustainability, alternative quality markets, participation in European and world platforms, citizens participation, minorities and inclusion.


Promote cooperation, support, research, culture, education, quality and innovation in all sectors above mentioned.


Ética da Terra sees itself as European contact point for Brazilian universities and education.


We are interested in all initiatives that defend the freedom of Cultural Life, equality in Rights Life and brotherhood in Economic Life.